Nine steps: How to get the perfect cocktail party makeup
Getting this cocktail party makeup is easier than you think.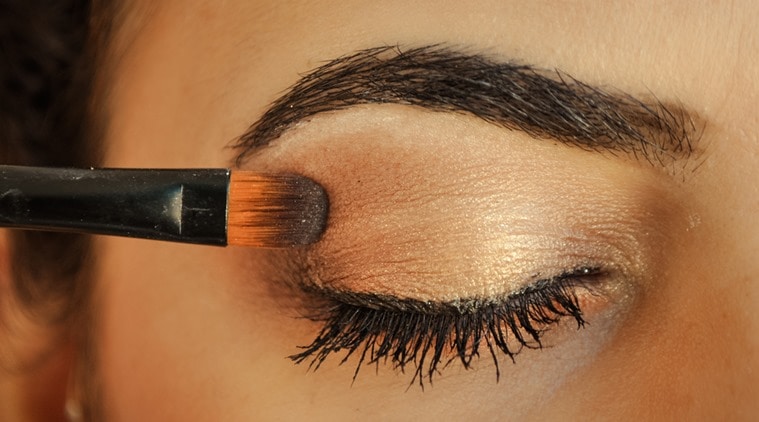 Go for shades of bronze or gold for a cocktail party.
With the wedding season on in full swing, the dilemma that most women face is how to glam up well. Getting the perfect makeup to accentuate one's features and outfit is of utmost importance and while many go into a hyper frenzy, others simply hit the parlor.
Just in case, you want to save yourself all the trouble, follow our cocktail party makeup 'step-by-step' guide. Super easy to achieve, not only is this look super sexy but also a great way to save yourself from the embarrassment of ending up with a caked-up face and clumpy eyes!
Here's how to go about it:
1) Apply concealer under your eyes and blend it well with your fingertips to hide dark circles/eye bags.
2) Use a bronze eyeshadow and blend it across your eyelid in an upward and outward motion, into the crease of your eyelid.
3) Trace the crease of your eyelid with a black eyeshadow and then top off the area above the crease with a pink matte eye shade.
4) Now, apply light gold eye shade only to the inner corner of your eyes.
5) Once, you are done, line your upper lashline with a black eyeliner and then apply some mascara to your upper eyelashes to maximize the effect.
6) Trace your waterline with a nude colored eyeliner/pencil.
7) Apply a little foundation on your face for a dewy effect and then finish it off with some blush on your cheekbones.
8) Use a highlighter on your cheekbones and the T area of your face.
9) Complete the look with a nude lip color, preferably with a hint of pink in it.
Best Bridal Makeup Parlour in Lucknow.
Best Beauty Salon in Lucknow.
Source